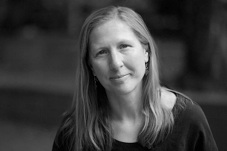 The 2014 MCEA conference was held on October 24 and 25th at Eastern Michigan University. The theme for the 2014 conference was Voices and Empowerment and featured Bonnie Jo Campbell, Michigan native and award winning author, who delivered the keynote address.

Her short story collection Women and Other Animals details the lives of extraordinary females in rural and small town Michigan, and it won the AWP prize for short fiction; her story "The Smallest Man in the World" has been awarded a Pushcart Prize. Her novel Q Road investigates the lives of a rural community where development pressures are bringing unwelcome change in the character of the land.
Her critically-acclaimed short fiction collection American Salvage, which consists of fourteen lush and rowdy stories of folks who are struggling to make sense of the twenty-first century, was a finalist for the 2009 National Book Award in Fiction.