The 2015 MCEA conference will be held on October 16 and 17th at Davenport University in Grand Rapids. The keynote address will be given by critically acclaimed poet Linda Nemec Foster.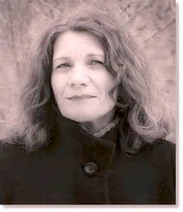 Foster is the author of nine poetry collections including the following titles: Amber Necklace from Gdansk, which was a finalist for the Ohioana Book Award; Listen to the Landscape, a short list selection for the Michigan Notable Book Award; Talking Diamonds, a finalist for ForeWord Magazine's 2010 Poetry Book of the Year.
The theme for this year is We live in a society that has conflict among different social, ethnic, and economic groups. Various nations experience inner turmoil and engage in wars with other countries. What conflicts do we find in literature? What disagreements arise in colleges and universities among faculty members, students, and administrators? How do we handle conflict in our classrooms? How do we find resolutions? We welcome scholarly papers and creative writing about conflict and resolution, Voices and Empowerment.